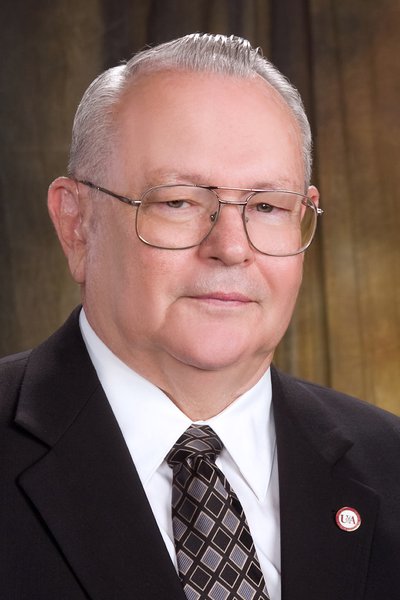 Class XXIV
Dr. Milo J. Shult
Dr. Milo Shult concluded 38 years of service to agriculture, first at Texas A&M University, and the final 18 as vice president of agriculture for the University of Arkansas' Division of Agriculture. Born in Keokuk, Iowa, Shult was raised in the midwest and obtained degrees from Western Illinois and Iowa State University. He joined the faculty at Texas A&M in 1972, then moved to Arkansas 20 years later. Under his leadership, agricultural production in Arkansas has become much more efficient and production has increased significantly.  The Division of Agriculture's 2010 Economic Impact report noted that agriculture is responsible for $16.3 billion of value to the state, while generating more than 260,000 jobs. Much of that can be attributed to advancements in research during Shult's tenure. He recruited and hired some of the nation's top faculty and agricultural researchers. Under his watch the Division of Agriculture expanded to 1,700 employees on five university campuses and research stations across the state. Shult led and oversaw the completion of $72.5 million in new construction and facilities upgrades to every Research Station and Research & Extension Center in Arkansas. The advancements in agricultural production during his tenure are extensive. To highlight a few of them:
Cattle production increased by 22 percent from 1992 through 2007, despite having about 5,000 fewer cattle operations;
During that same period, broiler production increased 35 percent, without increasing the number of poultry operations;
Rice yields increased more than 25 percent and in fact, 2010 rice acreage and overall production were the highest on record
Overall cotton production increased 20 percent
Shult was passionate about doing whatever he could to help Arkansas farmers and ranchers increase their productivity and net farm income. His support was appreciated and in 2009 Shult was presented Riceland Foods "Friend of the Farmer" award. In addition to his work for the university, he served on a number of boards and associations. These include the Arkansas Agriculture Department Advisory Board and the Governor's Water Resource Task Force.