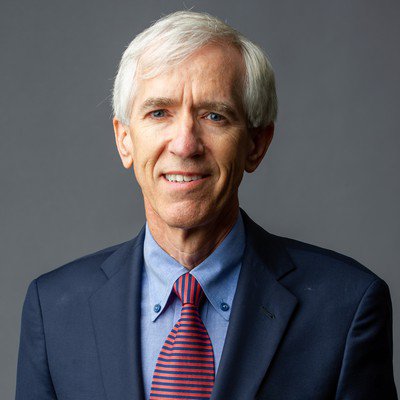 CLASS XXXV
Bert Greenwalt
A professor of Agri Economics at Arkansas State University since 1991, Bert Greenwalt co-founded and directs the college's annual Agribusiness Conference and sponsors the Agribusiness Club, including trips to the Chicago Board of Trade and Federal Reserve Bank locations. Greenwalt's friends say he teaches Agribusiness, Ag Policy and Ag Finance with a passion at A-State. He and his brother, Eric, nephew, Chad and mother, Idena, manage the Greenwalt Company farm in Hazen, striving to conserve natural resources, especially water. From 1999-2013, Greenwalt served six years as a director of the Federal Reserve Bank of St. Louis followed by seven years on the St. Louis Fed Agribusiness Council.

A passion for the subject he was teaching, a desire to make it relevant for his student's futures and an appreciation of the economics of soil and water conservation are what former pupils say they remember most about Greenwalt.

Greenwalt has been recognized for Excellence in Mentoring and Advising at A-State and as a Distinguished Alumnus by the University of Arkansas Department of Agricultural Economics. Greenwalt Company earned Farm Family of the Year for Arkansas' East-Central District in 1984 and garnered an Outstanding No-Till Farm Award in 1985.
ASU professor Dr. Bert Greenwalt made the USA Rice Leadership Program's field trip in 2014 to Shenzhen, China.